Racket protection sheet - Description
ÜBERSETZEN!
Protect the surface of your table tennis rubber with your own personal protection sheet. The protection sheet reduces avoids unnecessary wearout and provides an airtight seal to minimize aging of your rubber.
>> Design your personal protection sheet now:
Individual
Your racket becomes more individual with your own protection sheet. A picture of you or of your biggest success in a tournament: put it on the protection sheet! Or if you want to show what's your favorite club, then put its logo on your racquet.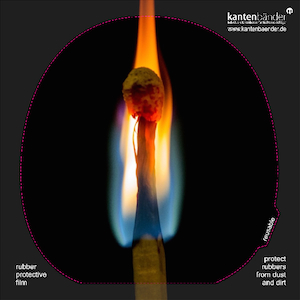 Data
The sheets are 17cm x 17cm in size and have a cutting edge on demand.
Ab 1 Stück
Auflage
ab 4,95€
Preis